Hi, I'm Morgan. I'm a little creative.
Quite literally.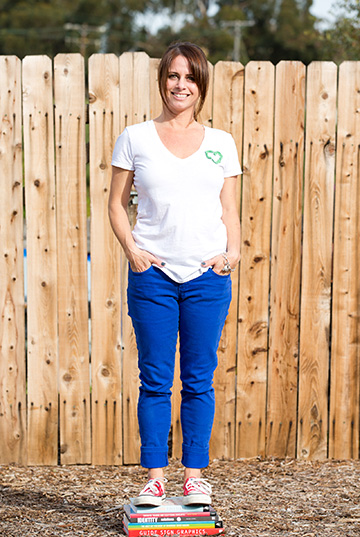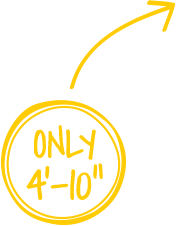 According to the internet, I'm technically a dwarf. However, my height may be the only thing about me that's small. I've got a big mouth, a big heart, an even bigger personality, and lots of big ideas.
a little creative is a small but mighty graphic design studio specializing in identity, print, and packaging. Fun-loving in spirit and bullshit-free in execution, my focus is on creating design solutions that are both purpose-driven and goal-oriented. After all, design is more than just making pretty.
My design aesthetic is a clever mix of creative and analytical, I love details, digging deep with thought-provoking questions, and believe in design that is rooted in function as well as form. With a penchant for furry creatures, happy hour, and all things carbohydrate, I'm passionate about helping clients create memorable brand experiences through design.
my backstory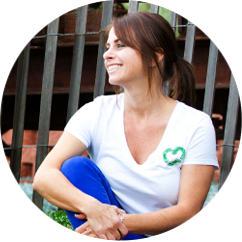 A former science nerd and recovering corporate desk jockey, I've spent my fair share of time in jobs I hated, being told what to think, and how to speak and act. But in 2010, following the sudden and unexpected death of a friend, I became painfully aware just how short life is. It was then that I decided to make my own happy and ditch corporate life for good. And just like that, a little creative was born. Awareness of this brevity has been the greatest lesson in embracing who I am. As many of my friends say, I am unapologetically and unabashedly myself.
---
I talk too loud, and sometimes I snort when I laugh. I'm equally enthusiastic about all things good and bad, I'm a terrible driver (because of that whole dwarf thing), a sucker for bad dance movies, and I like to sing about everything (not well, mind you).
---
While I admire all kinds of people from all sorts of places, those that share my values are with whom I fit best and can best serve. I've got five core values that guide the way I live and work. Want to see if they mesh with yours? Keep reading. Convinced I'm your gal? Take a look at how we can work together.