Hi, I'm Morgan. I'm a little creative.
Quite literally.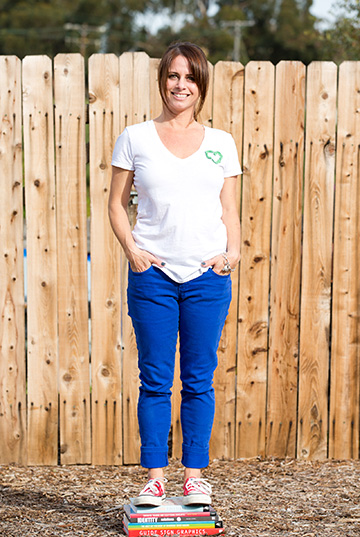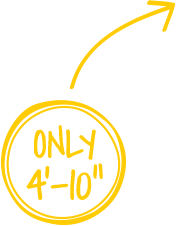 According to the internet, I'm technically a dwarf. However, my height may be the only thing about me that's small. I've got a big mouth, a big heart, an even bigger personality, and lots of big ideas.
a little creative is a small but mighty graphic design studio specializing in identity, print, and packaging. Fun-loving in spirit and bullshit-free in execution, my focus is on creating design solutions that are both purpose-driven and goal-oriented. After all, design is more than just making pretty.
My design aesthetic is a clever mix of creative and analytical, I love details, digging deep with thought-provoking questions, and believe in design that is rooted in function as well as form. With a penchant for furry creatures, happy hour, and all things carbohydrate, I'm passionate about helping clients create memorable brand experiences through design.
my backstory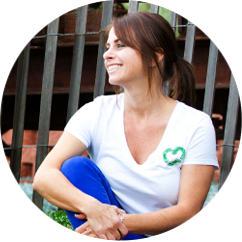 A former science nerd and recovering corporate desk jockey, I've spent my fair share of time in jobs I hated, being told what to think, and how to speak and act. But in 2010, following the sudden and unexpected death of a friend, I became painfully aware just how short life is. It was then that I decided to make my own happy and ditch corporate life for good. And just like that, a little creative was born. Awareness of life's brevity has been the greatest lesson in embracing who I am. As many of my friends say, I am unapologetically and unabashedly myself.
---
I talk too loud, and sometimes I snort when I laugh. I'm equally enthusiastic about all things good and bad, I'm a terrible driver (because of that whole dwarf thing), a sucker for bad dance movies and coming of age stories, and I like to sing about everything (not well, mind you).
---
While I admire all kinds of people from all sorts of places, those that share my values are with whom I fit best and can best serve. I've got five core values that guide the way I live and work. Want to see if they mesh with yours? Keep reading. Convinced I'm your gal? Take a look at how we can work together.
…I was BLOWN AWAY at how Morgan really understood and captured the spirit of UBUNTU. Not only is she mega talented, creative, resourceful and vision oriented but she is FUN too!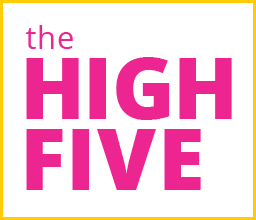 Connection

I'm allergic to small talk and long to form deep connections with people, including my clients. Small groups and intimate conversations are my jam, the kind that occur when people get vulnerable and let their guard down. We all have closets full of shit but it's through the struggle of clearing them that brings people together.

Happy

Life doesn't wait for any of us to get started. As Ferris Bueller says, "Blink and you might miss it." I want to explore, try new things, meet new people, and feel joy everyday. My motto: treat every day like a party and find the fun in everything.

Because laughter really is the best medicine. Unless, of course, you have diarrhea...

Honesty

I am honest to a fault and willing to take a stand for what I believe. I do what I say, say what I do, and follow through on my word. I believe it's possible to have difficult conversations without argument and sometimes you can agree to disagree. With me, there's no pulling punches. I'm a straight-shooter with a no-bullshit approach. A lovable hard-ass, if you will.

Time

We live in a crazed world where hustling is cool and everyone is routinely over-scheduled and over-committed. Everyone's life is different, but their time is equally important. I live by a very simple rule: if you're early, you're on time; if you're on time, you're late; and if you're late, don't bother showing the fuck up.

Moral of the story: I'm on time. I expect others to be as well.

Systems

I am equally left-brained as I am right. While the work I do can be seen as creative in the end, it's a very structured, systematic and methodical process that gets us there. I'm married to my calendar, and believe in having organized systems in place to help guide the process and allow everyone to focus on what they do best, stay abreast of what's happening, and reduce confusion in who's responsible for what.
a little more personal
I'm a SoCal girl from a sleepy little beach town just north of San Diego where I live and work with my family of boys, Mr. Little, and our devil dog, Logan. He's an asshole. If you're looking for a thoughtful and creative partner for your next design project but still need a little more convincing, take a peek at my work to see how I've helped others like you. Already certain I'm the one? Excellent. Let's work together.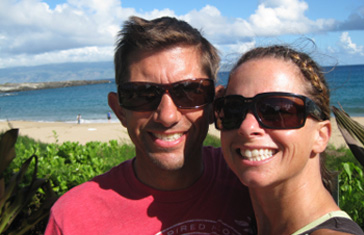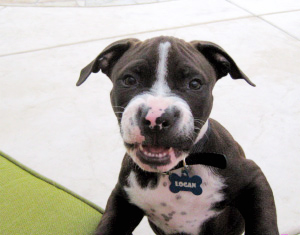 I can ONLY SNAP with my LEFT HAND
I'm a HORRIBLE DRIVER. you know, being a DWARF and all...
I used to want to CHANGE my NAME to AMY
in COLLEGE I spent a MONTH in KENYA
my CAR is named BEYONCE