a little creative,
a whole lotta good.
Design has the power to move people; and good design, even more so. It fosters trust, creates connection, and plays to our emotions. Done well, it can be magical.
And let's face it, everyone wants a little bit of magic.
Let's make magic together.
Good design is good business
You don't necessarily need to do big things to make a big impact. It's often the little things that are most memorable and as the old saying goes, good things come in small packages. a little creative is a small but mighty graphic design studio specializing in identity, print, and packaging and web graphics. Fun-loving in spirit and bullshit-free in execution, the focus is on creative problem solving and producing design solutions that are both purpose-driven and goal-oriented. Anyone can make pretty. Pretty and functional, that's something else entirely.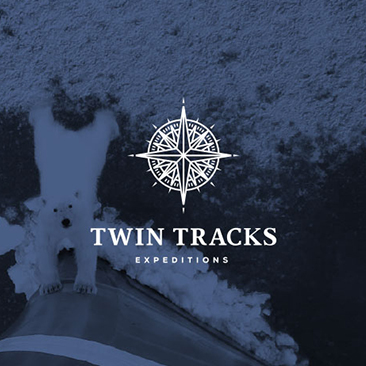 Identity Design
Your logo is often your customers' first introduction to your brand. It functions much like your business' greeting to the world; its big hello. It's the single most distinguishable visual element of your brand and one of the first steps in creating it. It's also your one chance at a first impression, because you are how your audience sees you. A well-designed logo is one that is unique, memorable, timeless, and evokes emotion. It's also one that tells a story. Your story. Once established, all the supporting visual elements easily fall into place.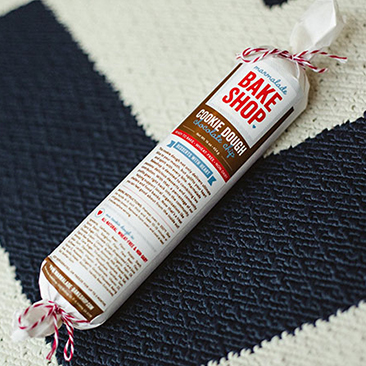 Print + Packaging
Though often overlooked, there's something really special about the tangible quality of print. See it, touch it, hear it, taste it, smell it; those are things you just can't do online. Cleverly designed print materials can help engage your customers in a unique way by creating an experience that's palpable. Whether through uniquely crafted seamless boxes, or just some good old fashioned stationery, I can help you look good on paper.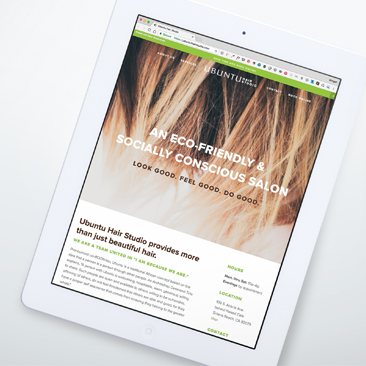 Web Graphics
Carrying your brand across all mediums, with as many ways as there are to communicate, helps keep your message cohesive, consistent and at the top of your customers' minds. Even if your primary business functions are of the in-person kind, having a website is essential to your success and one of your greatest and most powerful sales tools. From your home on the web to all your various social media outlets, it's essential to present the same face across them all.
Designers are a dime a dozen, but Morgan combines exceptional technical skills with a powerhouse understanding of aesthetics from a user and business management perspective—there is no one else I'd recommend more to give your business, brand and its footprint on the world a better product.
—Paige Hewlett
The creative process
Every project goes through each of these phases, whether you're building your brand from the ground up or evolving a pre-existing one. In order to solve a problem, we must first define it. A streamlined creative process helps establish expectations, goals, time, responsibility and cost.

Discovery
Ask questions. Lots of them. Hard ones. Who are you? What is your business? Who are your customers? How do they all fit together and how do you define success?

Ideation
There's usually more than one way to skin a cat, as they say. Uncovering different possibilities helps discover and hone in on which way provides the best solution.

Development
Visual style and conceptualization combine information and ideas to transform the plan into action, implementing them across all the places you interact with your customers.

Evolution
Change is inevitable and where you are today won't (and shouldn't) be the same place you are tomorrow. Reevaluation is key to ensuring you're successful in both.
It's a marathon, not a sprint
Like seasons, businesses and people change. They're living things and it's to be expected as change is necessary for growth. I'm in it for the long haul and want to help you iterate your brand and design as your business grows. Fully integrated, thoughtfully crafted, meaningful design is an investment.
What I'll do for you:
express passionate enthusiasm for your project and your business
get to know you on a personal level
ask you difficult, thought-provoking questions
work together to develop purpose and goal-driven solutions
take responsibility and own my mistakes
be unpretentious and unapologetically honest
hold you accountable
be grateful
show up and GO. ALL. IN.
What I won't do:
sugarcoat things; be prepared for direct, bullshit-free communication
use industry jargon and speak in a language you don't understand
take days to respond to your email
copy someone else's design
be simply an executor of your ideas; you are hiring me for my expertise and experience
take on a project I'm not capable of doing
take you for granted; if it weren't for you, I wouldn't be here
we'll be great together if you:
understand the foundation of how your business acts and operates
have a love of swear words
are habitually punctual
value design as an asset to your business rather than seeing it as an expense
believe in people over profits
incorporate sustainable practices into daily living
can give and receive constructive feedback
want to work with someone who really gets you
are allergic to boring
are outspoken and appreciate bullshit-free communication
think happy hour is the best hour
want to market yourself in an assertive, non-douchey way
If the above resonates with you and you're ready for a creative partner, I'd love to hear from you.