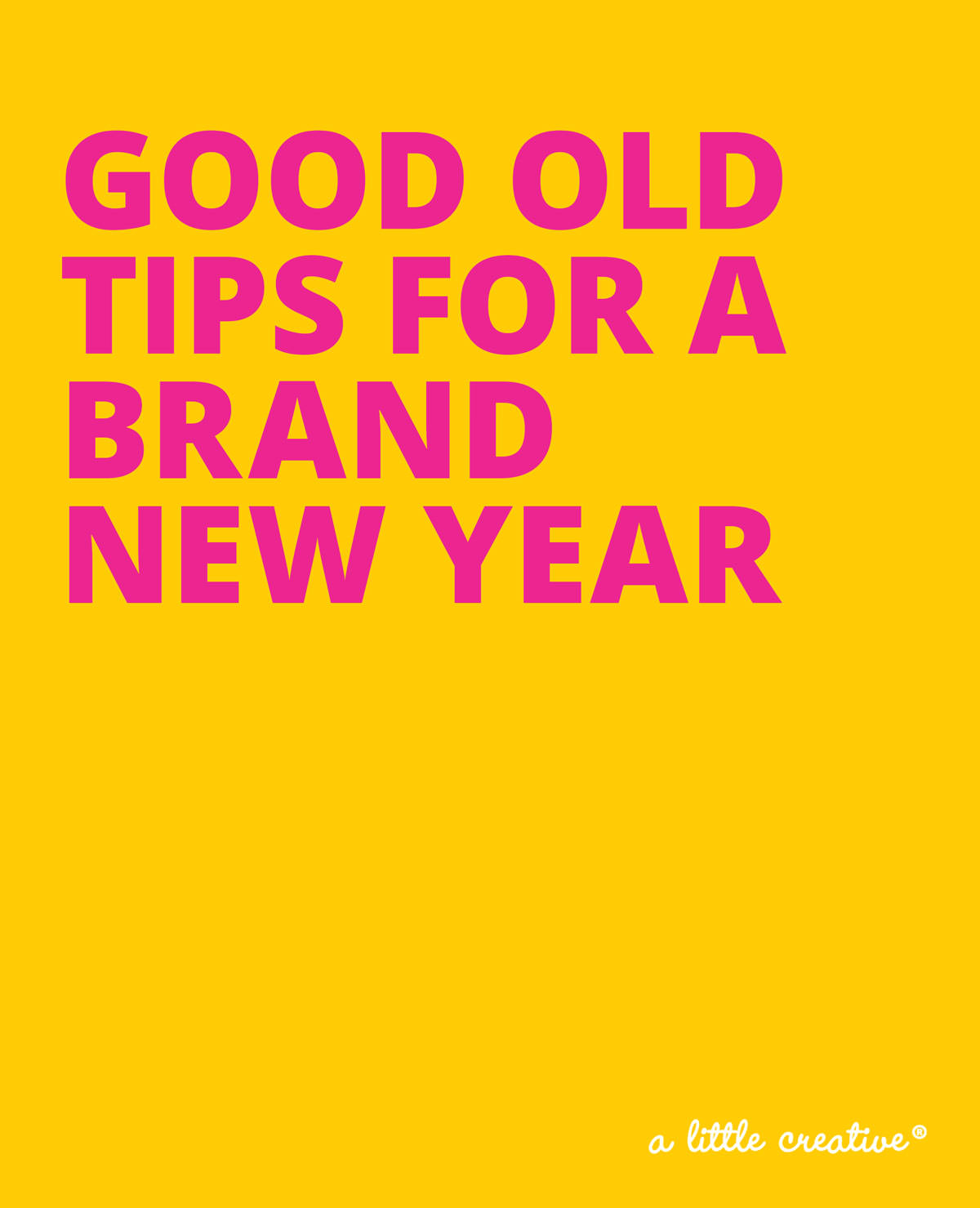 Well, another new year is upon us. 2016.
I am hopeful and excited about the new year and ready to put my head down and do some focused work. While I wish there was a magic pill or formula that could do #allthethings for me, life just doesn't work that way. Life doesn't wait for you to get started.
The beginning of the year is hard for many, especially if traditional and formal goal-setting is not your jam (which is totally ok cuz it sure ain't mine). Perhaps setting an annual intention or theme might work better. I started this practice a few years ago and while I'm not super militant about it, it has helped guide my actions and behaviors throughout the year.
This year, my theme is focus. There's been a lot of wheel-spinning happening around these parts and I'm finally sick of it enough to put an end to it. Or at least make a conscious effort to.
---
This time last year I hosted a webinar with a couple gal pals and was reviewing the tips we provided. Though a whole year has passed, I think many of them are still relevant (not to mention super actionable), and good for both business and life:
Don't focus on the big picture
Break your goals and plans into small tasks that you can act on daily or weekly.
Create a 'sticker file'
Create a specific folder or space on your computer and save all the praise and nice things people say about you. Everyone needs a friendly pat on the back sometimes.
Save time
Look at areas where you need to rescue some time and think about what you can do to free some of it up and be more productive. (Note to self: get the fuck off the internet!)
Set boundaries
…and stick to them. And remember: NO is not a bad word.
Eat the frog
Do the shitty stuff first. The rest of the day will be easy in comparison.
---
Starting is the hardest part. But it's important to remember that every little bit counts and the more you do things, the easier they get. I certainly don't know all the answers. Hell, I don't even know all the questions. But one thing I do know is that finding a community of people to support and encourage you along the way, makes the journey so much more. I'm glad you're here as party of that community.
Your turn now…
What are your big goals and plans for the new year? Hit me up on Twitter and let me know!