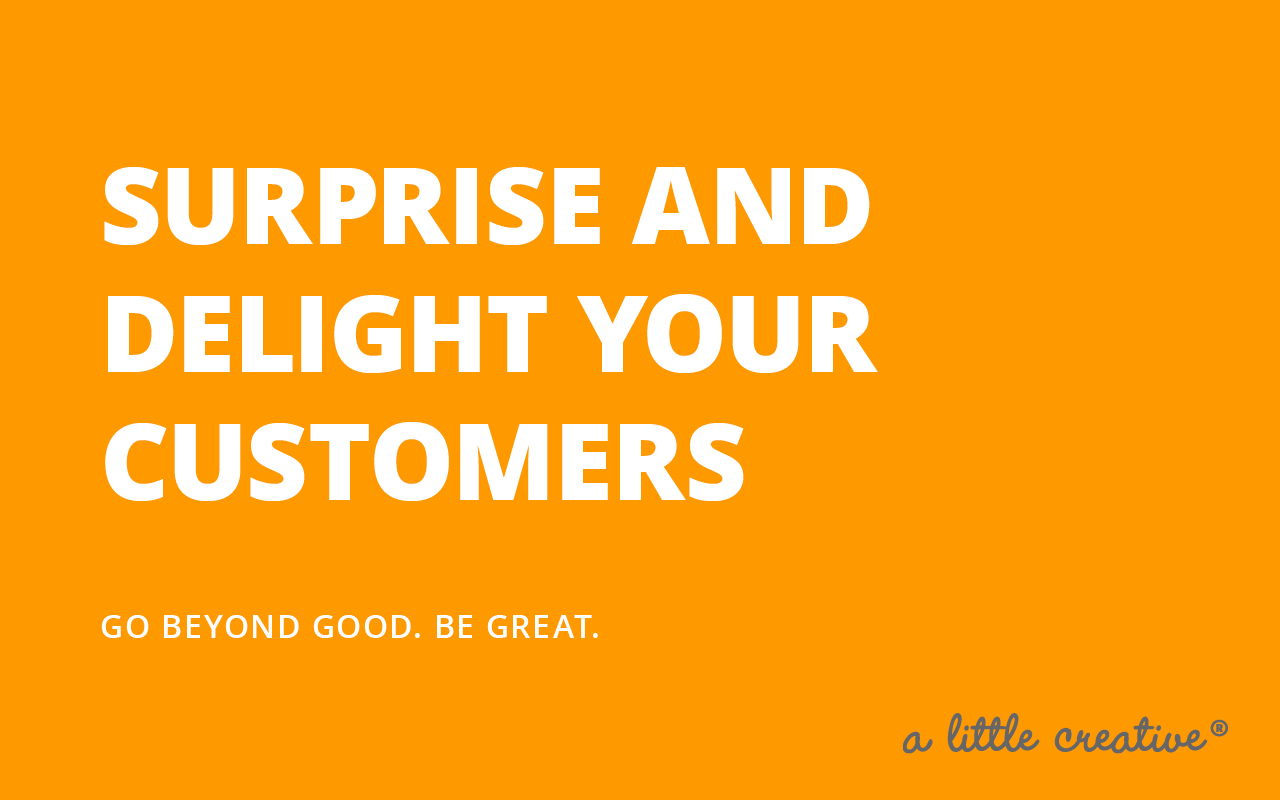 Chances are, if you're a service based professional, you're looking for ways to surprise and delight your customers; little things you can do to enhance their experience. It's not an easy task and much like the blogs you read, it's likely been done before.
What hasn't been done before is the way YOU do it. 
It's not enough these days to just provide a good service. You have to do something else—something more—to be remembered, keep people coming back, and get them talking about you. If you're a restaurant, you can't just sell tasty food, a hotel can't just sell affordable rooms. You need to provide an experience, not just a service.
We've got too many choices these days to just be good.
You have to be great.
Take your local bank for instance. It used to be that was all we had. A few big name banks, often with nearby locations and ATMs. Were/are they good banks? Sure. Great banks? Maybe not.
Now though, we're not limited to just our neighborhood banks. If you wanted to, you could set up an account with a bank 14 states away. Hell, you could do 100% of your banking online with a virtual account.
So what's a neighborhood bank to do to up their game?
I've been on the customer side of things a lot lately and there's a few businesses that have really stood out—for reasons both good and bad.
I also recently stayed at a Holiday Inn Express and like any good houseguest, I scoured the room going through all their stuff. Among the typical finds like a bible, a notepad, and channel listings, I also found branded booklet with tips for a good night's rest when you're at a hotel.
At first I thought nothing of it, but then I got curious and wondered what great tips they were sharing that most people hadn't already thought of or didn't already know.
Inside was info on what type of pillow you should have depending on your preferred sleep style as well as common sleeping positions. In addition to many of the tips being quite useful, it highlighted some of the hotel's added features in a very subtle way (multiple pillows provided in both firm and soft options) and was written in a very lighthearted tone to show their personality and sense of humor (don't sleep standing up, unless you're a giraffe).
Please excuse my shitty iPhone photos.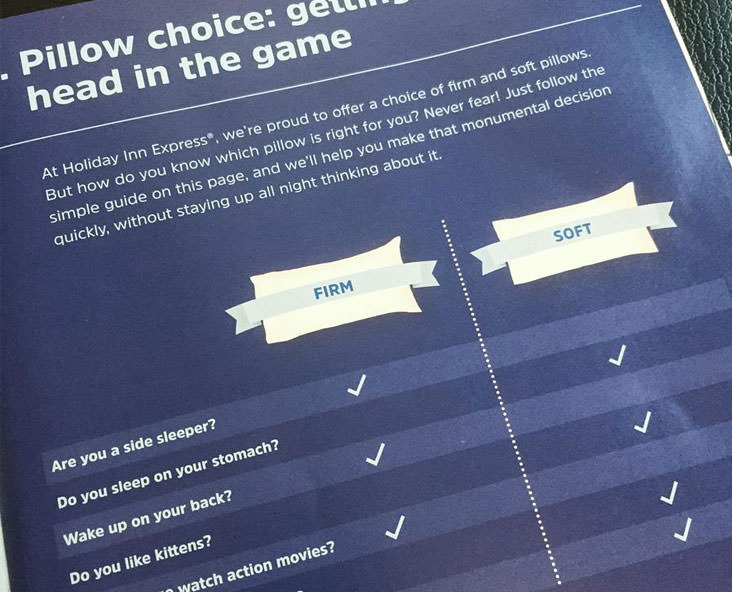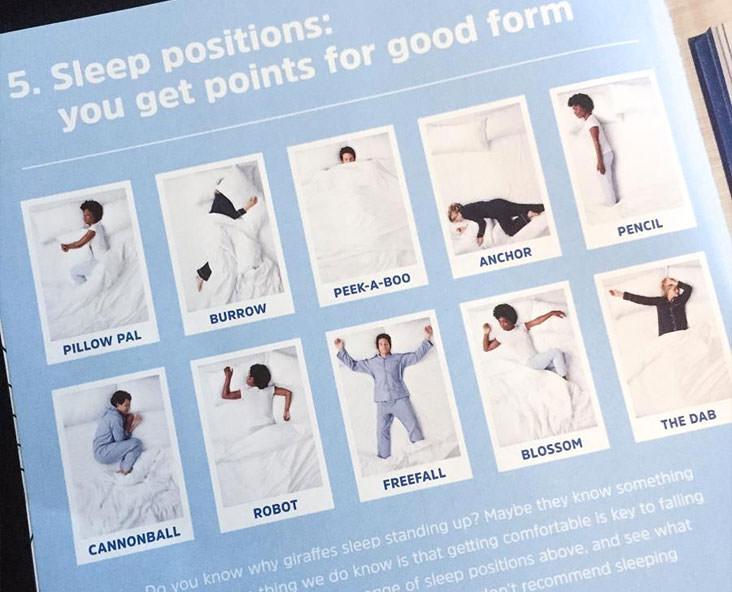 I suddenly felt like I not only knew the Holiday Inn Express a little better (I love brands with a sense of humor), but also like they were invested in my stay beyond just the basics. Sure, they wanted to receive money in exchange for my stay, but they also wanted my stay to leave enough of a positive impression that I would delight in returning and sharing the experience with others.
We have an inane choice of hotels these days. But aside from the standard price point, what sets them apart? And how does a hotel like Holiday Inn Express, at the lower end, compete with the other, more expensive options? And how can you do the same?
Go above and beyond.
Do more.
Strive to go beyond good and into great.
Holiday Inn Express enriches their brand experience with delightful little surprises that show customers they care about small, often overlooked details. They don't want to provide just an affordable place to stay, they want to provide a home away from home, where people can rest comfortably, and truly enjoy their stay (did I mention the warm cookies they provide every night?).
It's not enough to just have a great website, a fancy office or beautiful brochures. In order to build loyalty and stand out amongst the crowd, you need to be consistent in every marketing channel and with every customer encounter. Your customers need to not only see your brand, they need to feel it. You need to surprise and delight your customers.
So what can you do to be more than just another wedding photographer, website designer, or social media marketer? What can you do to enrich your brand experience and surprise and delight your customers?
Memorable brand experiences don't have to be complicated. It's often the smallest, most simple things are the ones we remember most.
Need some help in this arena? If so, let me know—coming up with creative ideas for small businesses is my jam and I love being able to help business owners better utilize what they already have as well as think outside the box to push the limits of what they know.