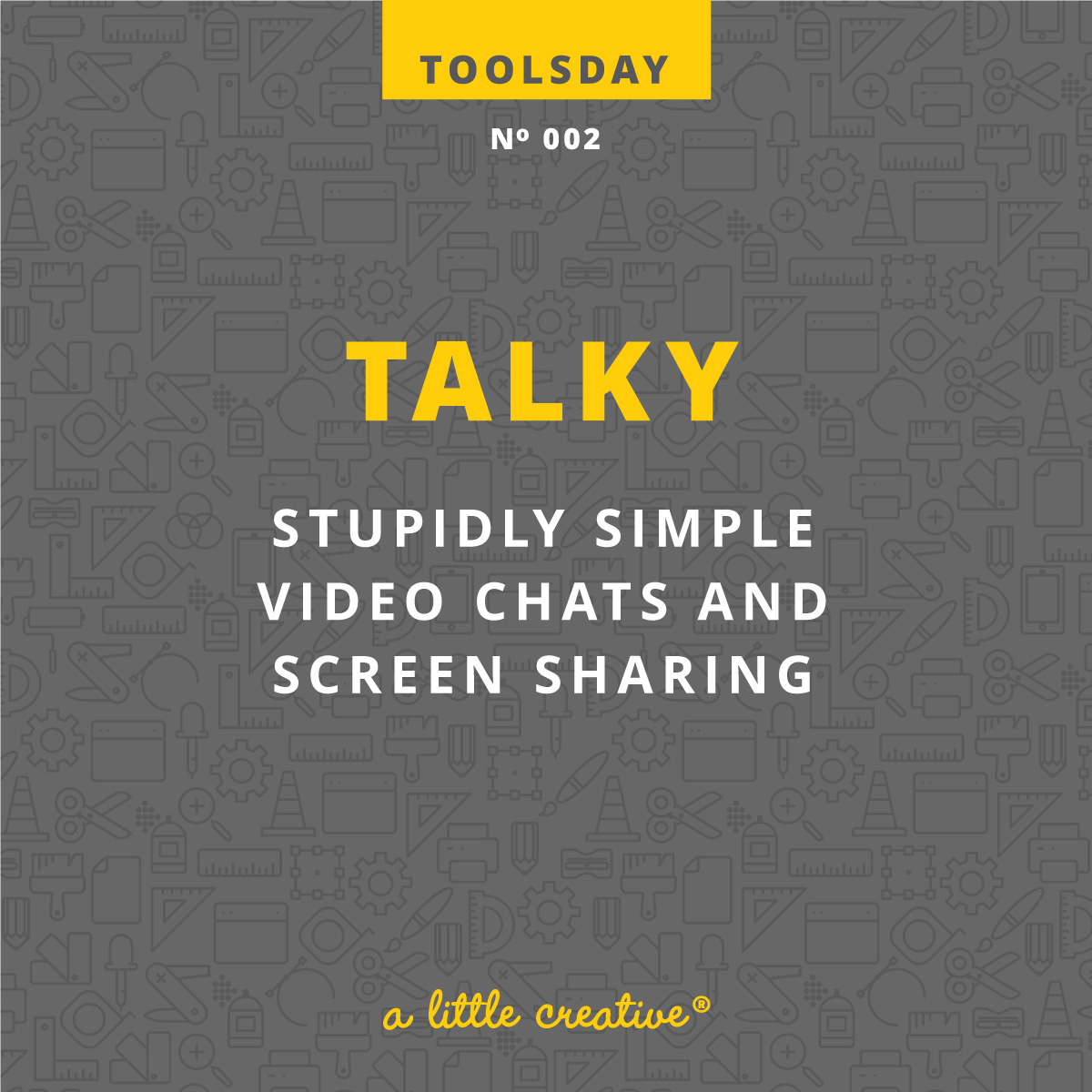 Imagine being able to use a piece of software without having to sign up, have an account, or provide any personal information. I know, seems impossible in this day and age, right? Actually, wrong.
Enter, Talky.
Made by &yet, an independent software team in Washington State, Talky is everything Skpe and Google aren't — totally simple and with no account or sign up in order to use.
When I say Talky is stupidly simple, I mean it. I've got friends all over the United States, some of whom don't have a Skype account, and others who don't have a Google account. So when we really want to catch up and actually see each other's faces, what's a girl to do? Facetime is great if there's only 2 of us, but add in any more than that and you're out of luck. We could use a third party app, but now we're getting beyond the realms of stupidly simple.
Which is why I love Talky. All you have to do is go to the website, create a chat room name (which can literally be whatever you want and as ridiculous as you want), and send it to whoever you'd like to talk to. All you need is a desktop computer (or laptop), or any device really, because there's an app for that!
Standout features of Talky include:
groups chats with up to 15 people
screen sharing for anyone who's on the call
locking chat rooms for added privacy
available for FREE on desktop and iOS
includes an addictive video game while you wait for your friends to arrive
I would tell you to sign up for Talky and check it out, but that's the beauty of it — THERE'S NOTHING TO SIGN UP FOR!
So just go check it out!